Creative Arts Vision Statement
Imagination, Innovation, Invention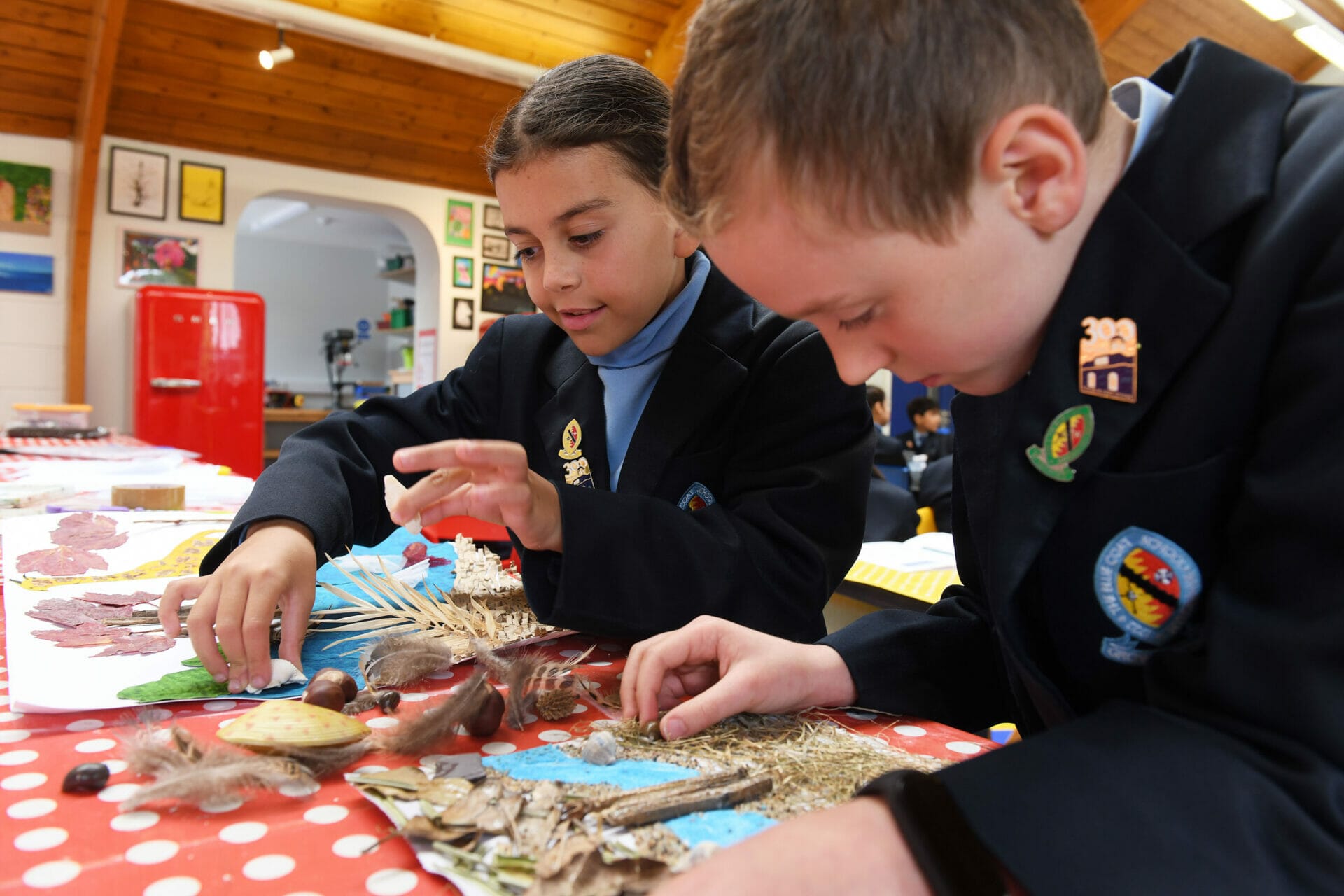 Vision
The Blue Coat School's vision for the Creative Arts curriculum in Prep is built on the following principles which underpin our teaching and learning:
Fostering self expression and building a range of practical skills
Embedding contextual studies
Designing and realising usable products that solve practical problems
Realising the sustainability on the environment
the CREATIVE ARTS STUDIO
Equipped with materials, machines and imagination, the Creative Arts Studio is a hive for creativity to blossom. As soon as the door opens, colour and pupils' fantastic artwork surrounds you. 
Pupils in Prep enjoy one lesson a week of Creative Arts on a termly rotation between Art and Design, and Design and Technology. Though creativity is expressed through many aspects of the curriculum.
Lessons are taught by the Head of Creative Arts supported by the Art Technician. 
In lessons, pupils explore the works of famous artists, learn about the history of art, contemplate work by contemporary artists and different cultures.
Our pupils are encouraged to be independent learners within a no-fail subject and mistakes are seen as an opportunity to be creative. Many cross-curricular links with other subject areas are also developed to enhance their learning. ICT is embedded in the curriculum and provides the opportunity for research and digital manipulation.
1:1 iPads:

Creative Arts
Pupils at The Blue Coat School express their creativity and hone their artistic skills on a full range of media. Having their own iPad means they have instant access to the limitless opportunities technology affords in creating digital artwork including: 
Photography and image manipulation
Digital drawing
Artist research
Recording observations in written, audio and visual formats
Scanning in practical pieces for marking and to share with parents 
Design Technology
Design Technology provides pupils with the opportunity to combine creativity and technology in order to produce well-finished products for a specific user. Pupils analyse and investigate a wide range of items discovering what they are made from and how they work. They carry out focused practical 'design and make' tasks using a range of techniques and machinery in textiles, ceramics and woodwork.
Food Technology
Food Technology is taught once every term, with the main project taking places during the Trinity term. 
The lessons are a combination of investigation, product analysis, recipe designing and practical cooking tasks.
Healthy eating, nutrition and food groups form an important part of the curriculum. Additionally, food safety, hygiene and safe working practices are embedded within the lessons.
Food technology is a very popular part of the Creative Arts curriculum. We aim to foster an appreciation of food, flavour, cooking and of course, eating! 
An Extraordinary Lesson
The opportunities for fun, invention and innovation are limitless. For Year 5 and 6 pupils who have a strong interest in art, there is a Creative Arts TED (Thinking, Exploring, Doing) programme on a Friday afternoon. These co-curricular lessons give pupils the opportunity to complete special projects such as designing and creating a Viking ship which is now proudly suspended from the Studio ceiling!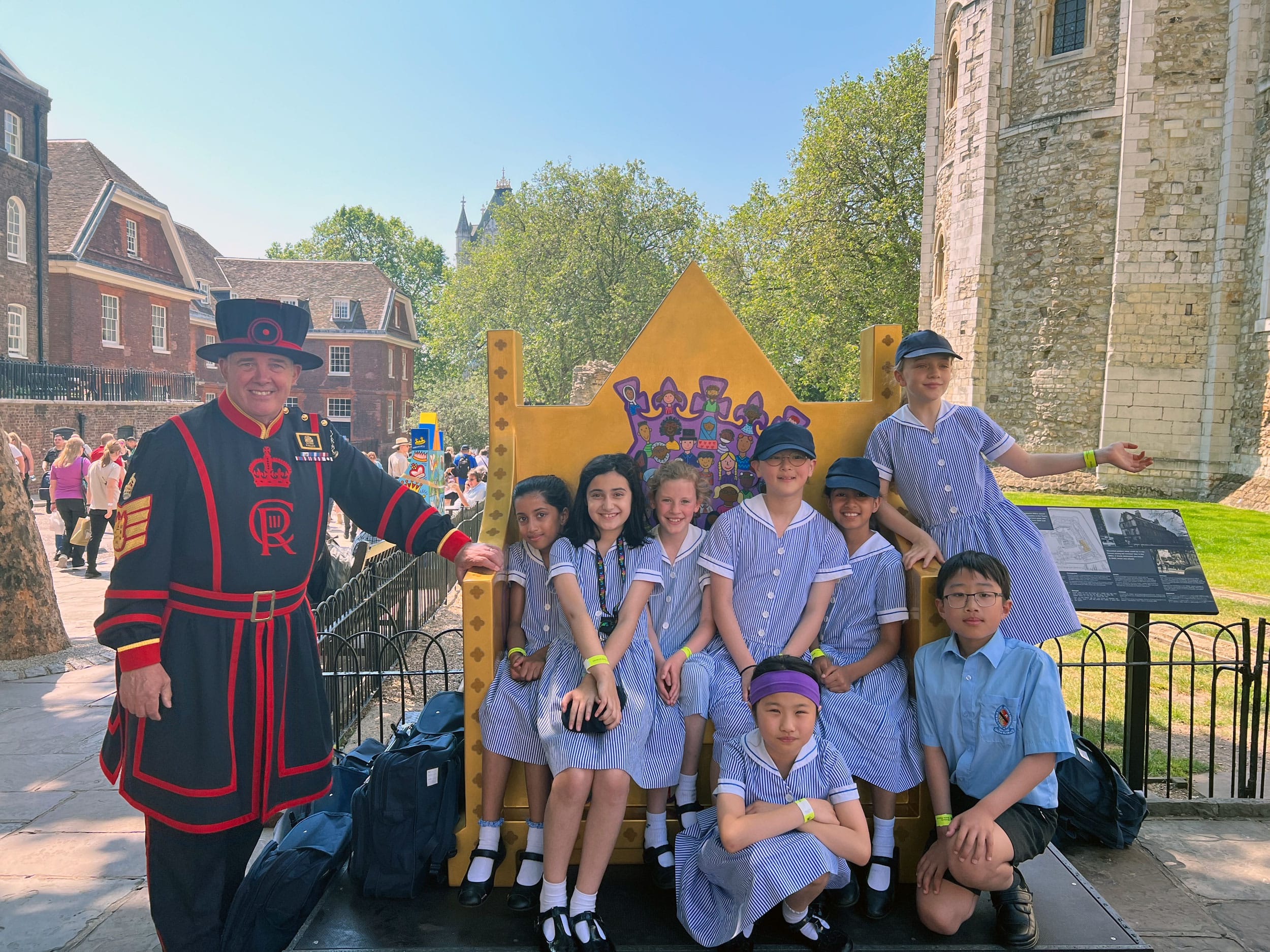 Lifelong Love of Learning
Pupils have achieved some tremendous things in Creative Arts. No less than in summer 2023, when the Creative Arts TED group won a competition to design a bench for King Charles III's Coronation. It was proudly on display at The Tower of London throughout the summer of 2023, now it is proudly situated outside of the BCS Prep Library.