Humanities Vision Statement
Understanding the past, living in the present, moving to a better future.
Vision
The Blue Coat School's vision for the Humanities curriculum in Prep is built on the following principles which underpin our teaching and learning:
Igniting children's historical and geographical curiosity
Stimulating enquiring minds to explore the past and our changing world
Motivating children's interest in their local surroundings for a global understanding
Humanities Curriculum
The Humanities curriculum covers History, Geography and Religious Education.
We aim to foster curiosity about the world, and an understanding of how it has evolved and changed over time. 
Humanities lessons make use of a wide range of resources, as well as enrichment days, to make learning interactive.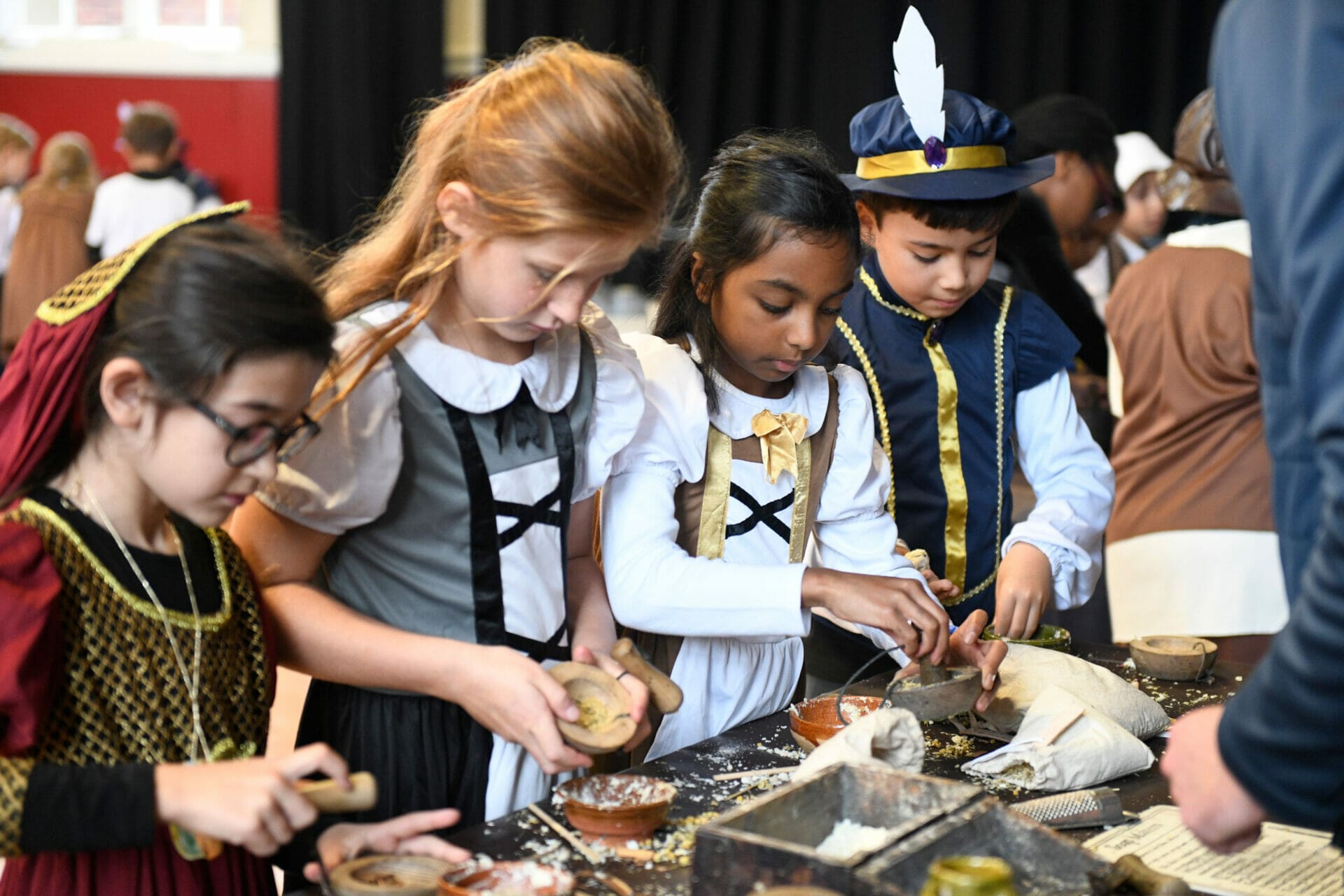 History
The children investigate characteristic features of past societies and periods and explore key events in each of these time periods. They learn what life would have been like and compare and contrast this to life today.
By the end of their time at The Blue Coat School, pupils will have learned about the Romans, the Stone Age, the Victorians, Aztecs, Tudors, Vikings and Anglo Saxons, the Indus Valley, Ancient Greeks and Egyptians, and also World War One.
There will be strong links between subjects and where pupils are learning about the Anglo Saxons in Humanities, they will also learn about Anglo Saxon art during their Creative Arts lessons for example.
Geography
One of The Blue Coat School's missions is to champion versatile, creative risk-takers, prepared for a changing world. In Geography lessons, pupils will develop an understanding of different areas of the world and their challenges. Pupils will undertake in depth studies about different countries such as India and Italy. They will also learn about earthquakes, volcanoes, rivers and much more. 
Humanities lessons are often practical and interactive to immerse pupils in the learning experience. For example, in Year 4, pupils will undertake fieldwork on the local High Street to support their mapwork skills and their study of the local area.
Religious Education
The Religious Education curriculum in Prep encompasses the study of the six major world religions. Pupils learn about and reflect upon the teachings, beliefs, customs, practices and traditions of different religions.
During the lessons the pupils learn through a variety of activities including discussion, debate, role play, ICT activities, a wide variety of writing activities, class assemblies, Art using a variety of media and educational visits.
Pupils will also study the founders of religions, places of worship, sacred texts, religious festivals and finally, religious 'big questions'.  This gives the pupils a chance to debate moral and theological issues.
The Blue Coat School embraces the diverse global community in which we live. Respect and understanding of each other's religions is promoted through the RE curriculum as well as through the BCS Values.
An Extraordinary Lesson
Once per term, each year group in Prep will have a Humanities enrichment day to consolidate their learning on a particular subject. Pupils dress up as Anglo Saxons, Ancient Greeks and Vikings and have a day of workshops to immerse themselves in the topic. They will learn about where they lived, what they ate, what they did for work and what challenges people faced during those eras.