You will appreciate that the events of the past week in the Middle East make it difficult to put our daily life here into any sort of perspective. This Update is not the place – neither is it MY place – to pass judgement on the peoples of Israel and Palestine. Suffice to say that there can be nothing more upsetting than the sight of young people getting caught up in such distressing scenes.
While protecting, nurturing and treasuring our own, we can only cling to the desperate hope that this conflict does not escalate; that world leaders can find the sort of accommodation which has so painfully eluded that part of the world for more than three quarters of a century.
Meanwhile, I hope that these notes not only act as some sort of momentary diversion but that they find you well and informed about the exciting events taking place at BCS. And I am happy to say that some of our youngest have been able to take themselves away from our sullied world into the lands of make-believe which are so important at this stage of their development.
Our Year 1 pupils have had a fabulous "Wow Day" this week. It focused on their favourite characters from traditional tales. I observed a gingerbread person, Cinderella, Jack from Jack and the Beanstalk, Little Red Riding Hood, and many more beloved characters coming to School. It was an absolute delight and refreshment to see the creativity and enthusiasm that filled our School. The children were radiant as they recounted their adventures and in the activities that they relished. We commend the entire group for making this day so imaginative and so productive.
Our School teams have been participating in hockey and rugby, and we are proud to report that they displayed exceptional teamwork, sportsmanship, and determination. While the teams continue to learn and improve, the most important aspect is that our girls and boys are enjoying the games. Their enthusiasm and love for sports are vital for their future development, both physically and emotionally. We applaud their commitment and dedication.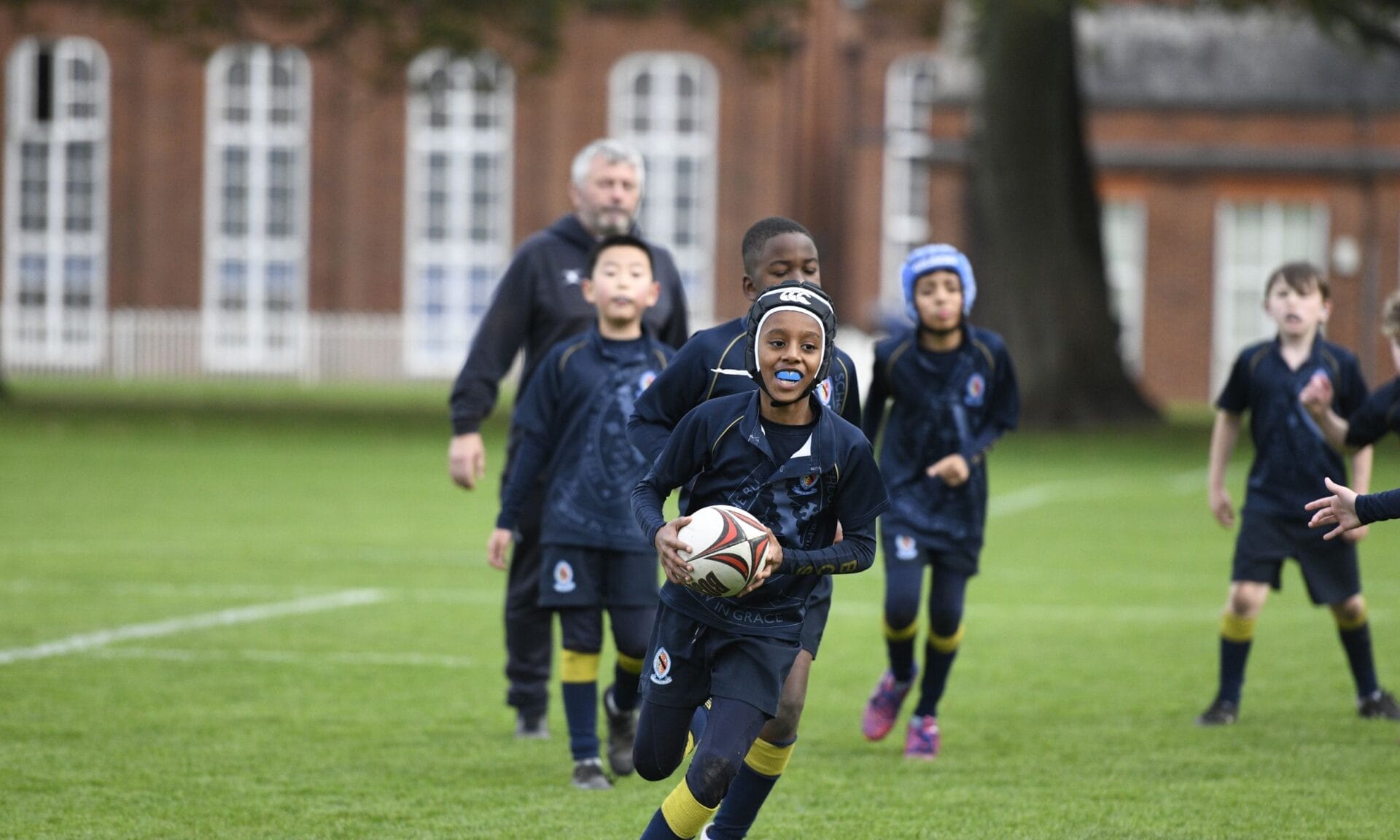 We were also delighted to see such an excellent turnout for the Year 5 Senior Schools talk, an event which provided a valuable opportunity for parents to gather information and insights about senior school options. It is essential to remember that we all have strategies when it comes to supporting our children. Parental support and involvement in a child's education is, of course, invaluable, so please reach out to us whenever you have questions or require guidance. Together, we can provide the best possible environment for your child's growth and development.
Year 6 pupils are halfway through the exam season, coping well with the challenges posed. This week, the cohort took a well-deserved break from exam preparation to participate in a History off-the-page day focused on their Humanities topic – The Ancient Greeks. They embraced this opportunity to don ancient Hellenic attire, and their feedback was exceptionally positive. We believe that these experiences are not only valuable in terms of knowledge but that they provide social, cultural, and historical awareness.
The engagement and passion of our young learners was heartwarming, and we are grateful for our dedicated teachers who made this special day possible.
Today, Chandler House and Grace House joined forces. Charity Day is an initiative that exemplifies the compassionate and community-focused spirit of BCS. The aim this time was to raise funds for two important causes: Guide Dogs UK and Dig Deep, a charity that supports villages in Kenya in developing sustainable clean water supplies and sanitation projects.
Embracing this initiative wholeheartedly, children and staff dressed down for the occasion and participated in various games and activities. We would like to extend our thanks to all the parents, children and staff, particularly House Leads, Mrs Newman and Mrs Redfern, who contributed to this  event. As the contributions are tallied up, we can already see that the grand total is looking very promising and will go a long way to support these charities.
We hope that you and your children will take the coming week to rest, to recharge batteries and to enjoy quality family time. Half term represents a well-deserved pause in the school year, and we encourage everyone to make the most of it.
We will resume on Monday 6 November, and we look forward to welcoming the children back for another exciting half term filled with learning, growth, and plenty of excitement.
Thank you for your continued support. We wish you and your family a fantastic break.