18/05/2022
The BCS 300th Sportathon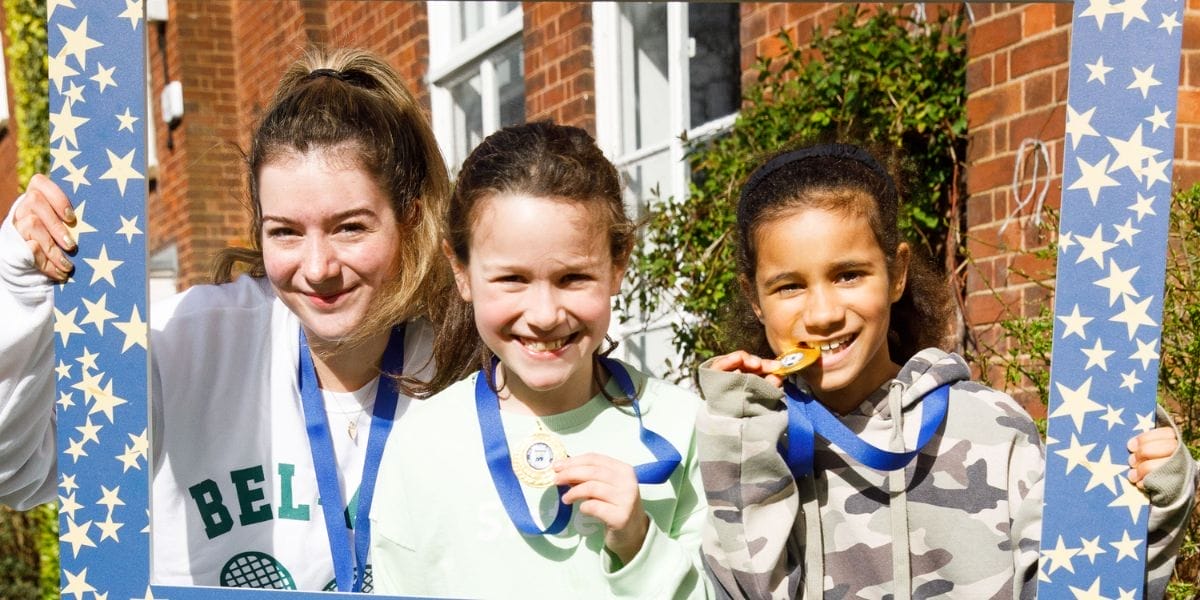 After two years of restrictions imposed by COVID, it was wonderful to have the BCS community back in full force, bringing together children of all ages, family members of all generations, and BCS pupils past and present. The aim was to raise a significant sum of money for Edward's Trust and St Martin's Youth & Community Centre.  Over £3000 was collected, so thank you to all families who took part and have enabled the school to make such a large donation.  The challenge had a sporting theme – for families to complete 5k around either 250m, 500m or 1k laps of the BCS campus.  Families certainly felt a sense of achievement in completing the course, especially in blustery conditions, but there were smiles throughout thanks to Miss Mockler's motivational commentary.  There was a great array of different costumes and outfits and Steffan's sumo suit was a particular highlight!  Many who joined us have asked when the next Sportathon will be – clearly a sign that the morning was enjoyed by all. Thank you to all of the BCS staff who supported the event, and to Mr and Mrs Dyke who were present on behalf of Edward's Trust.
Mr Newman
My grateful thanks to all those who took part in the 300th Sportathon: those who organised the event; the Estates staff; the plethora of staff in hi-vis jackets who marshalled us and kept us safe on the day, advised us of the routes, kept us motivated and encouraged participants on every step of the way. I will always remember this event as one where we see our BCS Family at its very best – Mum, Dad, children, grandparents and family friends. Individually strong, unbreakable as one. I will particularly treasure the memory of watching the All Age Warm-ups!
I was happy to represent Edward's Trust bereavement charity, one of the grateful nominated charities being supported through the School's fundraising efforts for the tricentenary year. The beautifully organised morning will always stay with me as a great example of how together we "Grow in Grace".
Judy Dyke, Patron of Edward's Trust